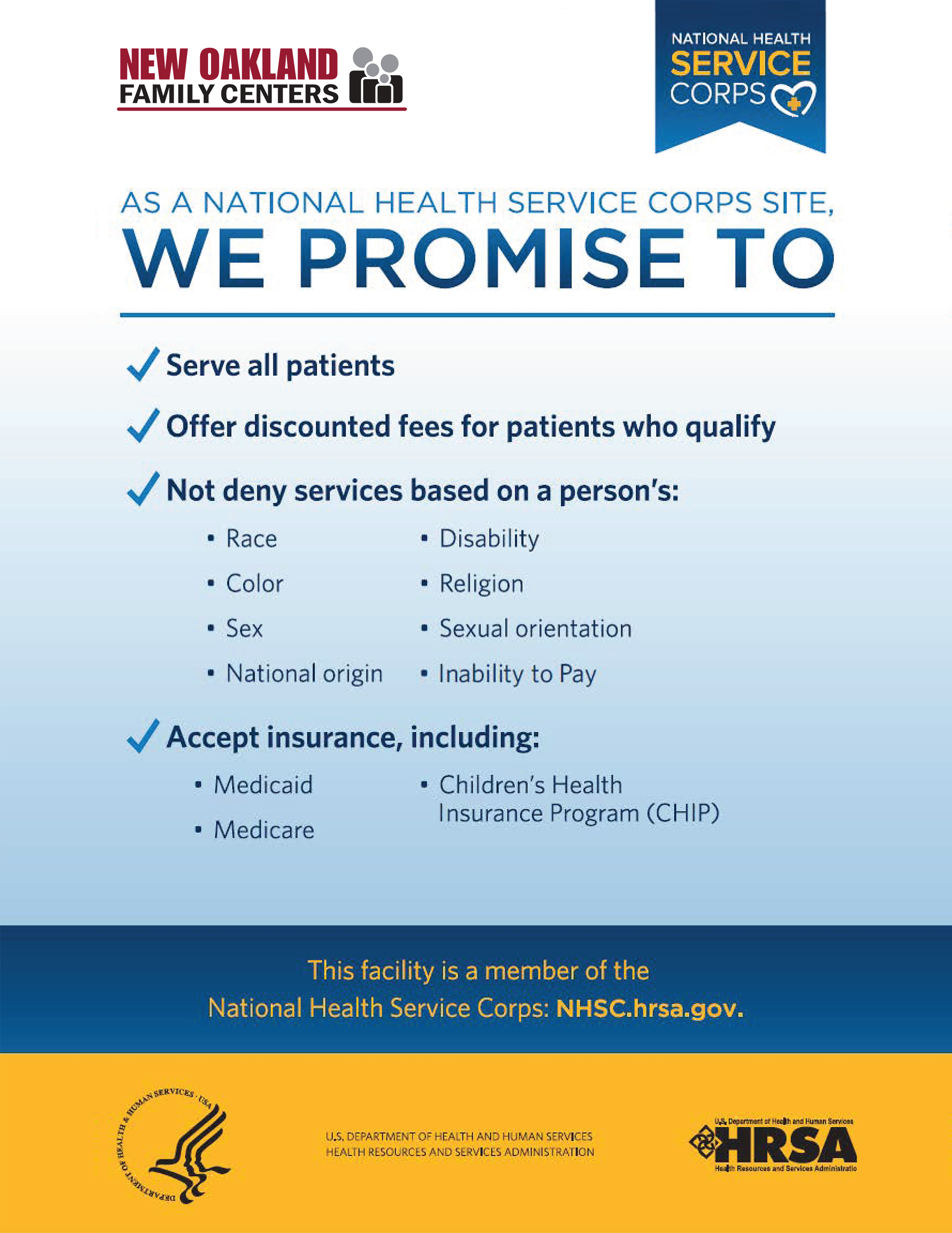 New Oakland Family Centers is a proud member and supporter of the National Health Service Corps (NHSC)—an innovative initiative of the US Department of Health and Human Services Health Resources & Services Administration to promote access to health services of all kinds, especially to underserved communities and geographies.
The poster shown at left can be found at New Oakland locations and affirms our organization's commitment to serve you and the community in accordance with the highest standards of care.
In addition to assuring our unwavering commitment to serving all people who seek our care, New Oakland also commits to providing fee discounts to individuals who qualify depending on level of need. We never want financial hardship to come between you and the services and care you need.